News

Tuintake vir Januarie 2014.doc
Added: 2014-01-13 13:12


Kruie/Blomme vir jou Groentetuin
- 2014-01-31
-Roosmaryn moet saam met kool,wortels en boontjies geplant word,want dit keer die wortelvlieg. -Knoffel verdryf slakke,wortelvlieg en keer krulblaar.Knoffel is ook 'n natuurlike swamdoder en beheer bladluise. -Basiliekruid werk goed om vlieë weg te hou tussen murgpampoentjies,komkommers,vinkel,skorsies,groen soetrissies,pampoen en ...
more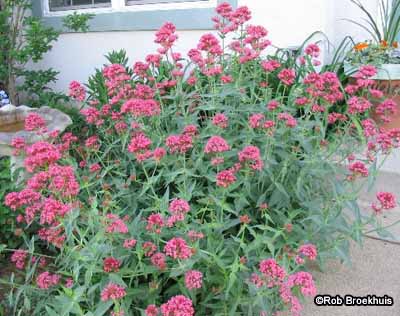 "KISS ME AT THE GARDEN GATE"
- 2013-10-08
"KISS ME AT THE GARDEN GATE" Centranthus ruber is 'n meerjarige plant,hy is gehard en sal jou heel somer lank met 'n oorvloed blomme beloon.Jy kan hom goed terug snoei in die herfs om nuwe groei aan te moedig.In die volksmond staan hy bekend as "Kiss me at the garden gate".Centranthus ruber groei op sy beste i...
more
ADVICE FOR TREE OWNERS
- 2013-02-05
If you have trees on your property,like most of us do,it's your duty to keep them healthy and free of risk.Regular tree care can help identify hazardous trees and the risks they present. Know the signs: Here are some tell-tale signs from Bramland tree felling that may indicate that your tree could be at risk of failure: -Does the ...
more
iets in jou tuin te doen
- 2013-01-30
-Maak 'n nuwe bedding en plant 'n paar meer- en eenjariges met kleurvolle blomme. -Saai vir jou 'n lentetuin(onthou om die grond klam te hou terwyl die saad ontkiem,maar moet dit nie deurnat maak nie.Meeste saadjies ontkiem binne sewe tot tien dae.) -Sny jou gras,'n netjiese grasperk laat jou tuin eersteklas lyk. -Gaan kies...
more
Before transplanting consider this
- 2008-10-11
Transplanting is stressful for trees and shrubs. You must try establish whether your trees and shrubs will servive the relocation.If the tree is flourishing in its current location, try find a new location where there is a similar environment. The tree should be replanted facing the same direction and receiving the same amount of sunlight daily. Us...
more